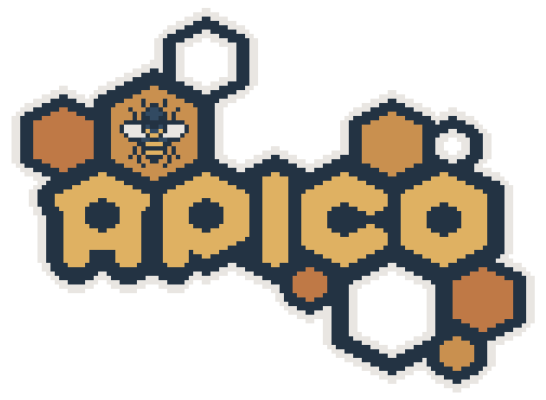 APICO
Hey Beekeepers!
Welcome, finally, to the 2.0 update, A.K.A. the "I Can't Beelieve It's Not Butter(flies)" Update!
This update is now out on all PC platforms! (NOT consoles)
It's been a while and we've been working very hard on lot's of new things for you all to enjoy, and I hope you do! As I've mentioned before, although the 1.0 is a finished game in it's own right there was lots of things I still wanted to do with APICO and lots of other things I wanted to add.
This 2.0 update is the first of three planned content updates (Terraria / MC style), and covers lots of new things including:
- New NPCs! Meet new friends Codey & Sto, research partners from the Mainland (!)
- Butterflies! Beeautiful flapping friends to find and discover
- Solitary Bees! Bees that don't work in hives but live alone??
- New Flowers! More fancy flowers, each with their own new effects on the environment!
- More books! We know you love reading, otherwise why are you playing APICO? <3
- Improved Dialogue System! Now you won't miss all the wonderful writing Jamie has done, plus some new dialogue!
- Incense! Finally you can make candles, plus your own incense through the magic of Alchemy!
- More Music! The wonderful bee-sides by Mothense have been added <3
- More decoration! Lots more decoration items, tiles, walls and more!
- More achievements! 16 more delicious achievements to get hold of!
- Loads more freakin' bugs I am sure because I am just one person!!! :D
There's more than that too but that's what the changelog below is for, and buckle up cos it's a doozy! We both can't wait for you to all experience the new content and to see what you all make of it <3
(N.B. You do NOT need to make a new world to experience all the new content! The new NPCs will be added to existing worlds automagically!) ~ Ell
Patch Notes:
https://wiki.apico.buzz/wiki/Patch_Notes#2.0.0
Files
APICO - Windows 2.0.0
242 MB
87 days ago
APICO - MacOS 2.0.0
247 MB
87 days ago
APICO - Linux 2.0.0
243 MB
87 days ago